Jackson Hole Summer Activities – Things To Do
There's no place like the Flying Saddle Resort in the summer.
Enjoy long days bountiful sunshine and endless activities. Whether you prefer to get your heart pounding hiking, spike your adrenaline whitewater rafting, or relax fishing, there are numerous ways to experience Wyoming's beauty during summers at the resort.
A fishing paradise
Wyoming's fishing is legendary and the Flying Saddle Resort is situated in the heart of some of the best water access in the state. Cast for trout in the Greys, Salt or Snake Rivers. Enjoy the peaceful beauty of the area from the water. The fish are plentiful, but the people are not. Our staff can help you find the best fishing spots during your visit, or connect with you some of the area's knowledgeable guides who offer discounts for our guests.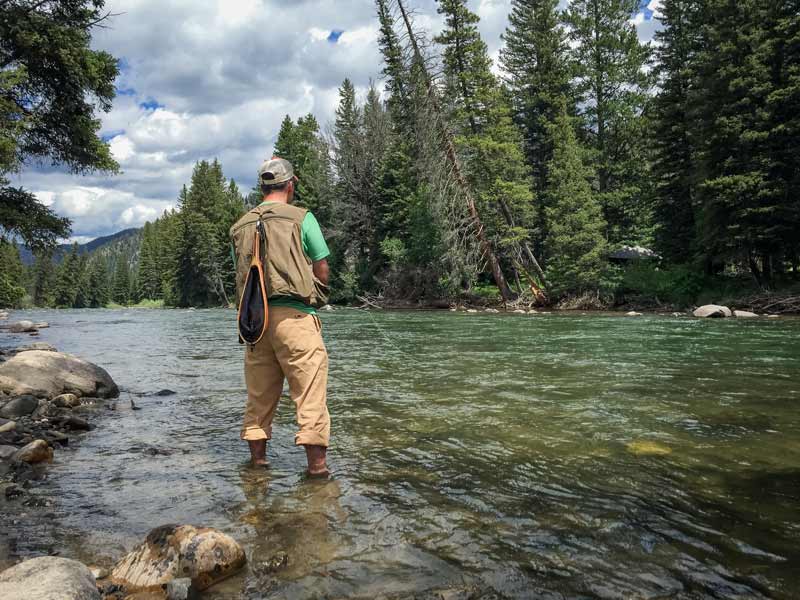 JACKSON HOLE ANGLERS: Fishing in Jackson Hole
Fishing in Jackson Hole, Wyoming is a magical experience. If spending your day floating past majestic mountains, watching bald eagles soar overhead and casting to rising trout all sound good to you, one call to Jackson Hole Anglers can make it all happen. Learn More…

ON THE FLY OUTFITTERS: Fishing in Jackson Hole
At On The Fly, we strive to provide our customers with an unforgettable fishing experience. Our professional guides will take you for a float down blue ribbon trout waters such as the Snake River, the Green River or the…Learn More…
Endless mountain trails
The Flying Saddle Resort is a gateway to your national park adventure. Plan 45 minutes to reach Grand Teton National Park and another hour to enter Yellowstone National Park. But you don't have to travel that far to get on the trails. Explore the nearby Bridger-Teton National Forest's hundreds of miles of trail where you can scale peaks and visit mountain lakes. The Greys River Trail System will take you into the Wyoming Range where you can find the solitude that's hard to claim in the busier national parks. Staff are happy to make recommendations.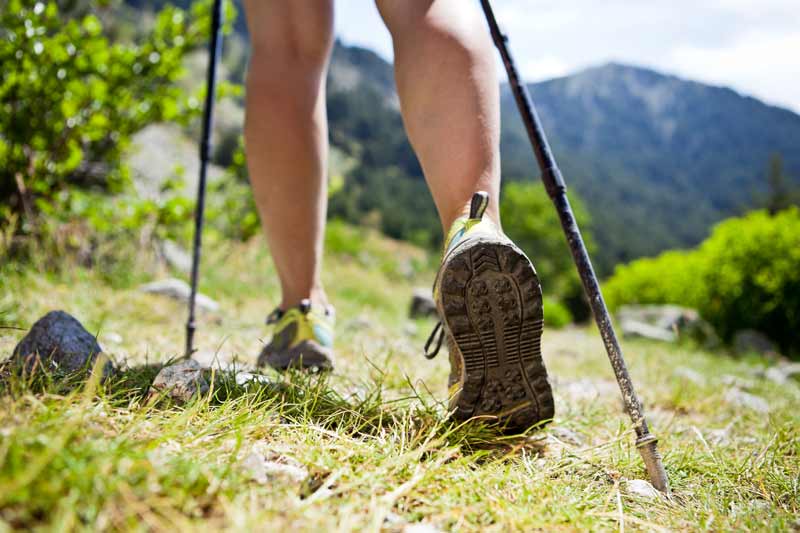 Explore Jackson Hole, Grand Teton National Park, Yellowstone National Park and Teton Valley, Idaho with Jackson Hole's original nature company. We offer naturalist-guided hiking, skiing, snowshoe and wildlife excursions with a personalized tour focus. Learn More…
Golf in mountain shadows
Don't let the beauty distract your swing. Golfing at nearby Star Valley Ranch or the Snake River Sporting Club offer you a chance to play golf while surrounded by forests and mountains.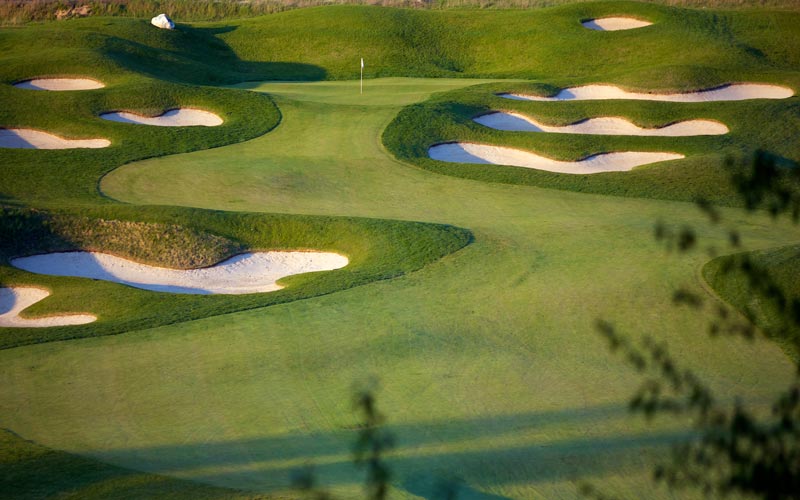 STAR VALLEY RANCH: Golfing in Star Valley
Star Valley Ranch has all your golfing needs covered. Learn More…

TETON PINES: Golfing in Jackson Hole
Opened in 1987, Teton Pines Resort and Country Club is nestled at the base of the majestic Teton Mountain Range, conveniently located six miles West of the charming town of Jackson, and just five miles south of… Learn More…
Ride the trails
Explore the forests on ATVs. The area has hundreds of miles of motorized trails and roads. Rent ATVs from local shops and ride straight into the mountains.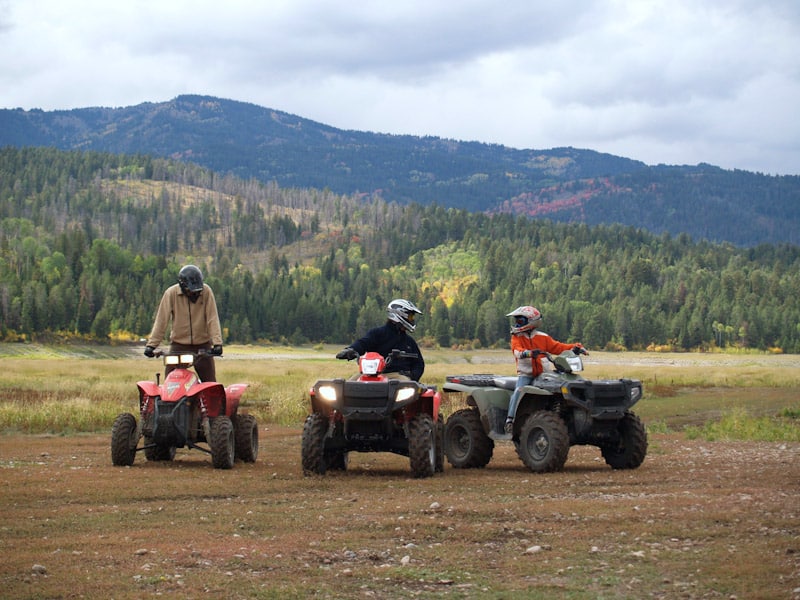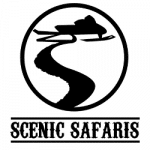 SCENIC SAFARIS: Summer Activities
Scenic Safaris has a large selection of side-by-side 4 seater vehicles, as well as single-seater ATVs and trailer rentals. Explore with a guide or on your own!

JACKSON HOLE ADVENTURE RENTALS: Motorcycle & ATV Rentals in Jackson Hole
In summertime use our one or two person ATV's to access hundreds of miles of trails, giving you a doorway into parts of the wild the every day tourist will never see. Learn More…
Explore the Snake River
After watching the Snake River flow by from the resort, you might want to get more intimately acquainted with the water. Numerous companies in the area offer scenic floats or raging whitewater trips. We'll help you book a trip to meet your needs.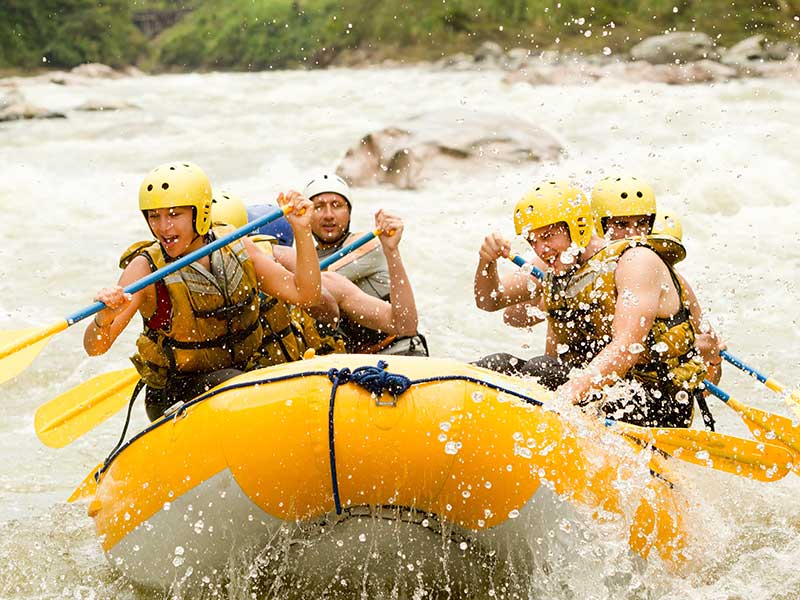 SANDS WHITEWATER & SCENIC RIVER TRIPS Rafting in Jackson Hole
With forty-five years experience running a commercial whitewater and scenic river rafting company in Jackson Hole, Wyoming – you can be sure Sands Whitewater and Scenic River Trips knows what they're doing, and will provide a… Learn More…

MAD RIVER BOAT TRIPS: Rafting in Jackson Hole
Our world-famous location in Jackson, WY houses Wyoming's first River Runner's Museum with relics from river running's rich history in the west. Learn More…

BARKER-EWING: Jackson Hole River Trips
Raft the famous Snake River with Jackson Hole's premiere river outfitter, bringing experience and enthusiasm to the river since 1963. We offer trips for all ages and adventure levels. Learn More…

DAVE HANSEN WHITEWATER AND SCENIC RIVER TRIPS: Rafting in Jackson Hole
Dave Hansen pioneered the first Jackson Hole commercial whitewater rafting operation on the Snake River in 1967, naming the two biggest waves on the river, the Lunch Counter and the Big Kahuna. Learn More…
Start Planning Your Grand Teton and Yellowstone Vacation Today