Flying Saddle Resort in Alpine, Wyoming
FLYING SADDLE RESORT IN BEAUTIFUL ALPINE, WYOMING
THE JACKSON HOLE EXPERIENCE AT AN AFFORDABLE PRICE
Located on the banks of the Snake River, the Flying Saddle Resort offers all you need for your Wyoming vacation. Fish the famous Snake River or other nearby waterways, hike the surrounding Bridger-Teton National Forest, or take in the views from your personal balcony. Our hotel in Alpine, Wyoming features a Western bar, steakhouse restaurant and seven landscaped acres with a tennis court and hot tub.
Located in beautiful Alpine, Wyoming, at the entrance of the Snake River Canyon, the Flying Saddle Resort offers easy access to Grand Teton and Yellowstone National Parks, Jackson Hole Mountain Resort and the town of Jackson. The resort offers a rare budget-friendly option for travelers wanting to take in all the area has to offer at a reasonable rate.
We welcome motorcoaches and are pet-friendly!
What Our Guests Say About Us
"Fantastic Stop" We were driving in from The Arches National Park in Utah heading to The Grand Tetons and did not know how far we would get or where to stop. I searched Trip Advisor and found listing for The Flying Saddle. The website looked great but we all know how that goes some times. Anyway, I called and they had one room and one cabin left. I choose the room (we all try to save money) because it was only one night. They couldn't have been nicer on the phone. When we got there we found out the manager upgraded is to the cabin. The cabin was phenomenal. The restaurant and bar were outstanding. Would definitely come back and highly recommend.

"Beautiful Place" The Flying Saddle Resort is a beautiful place to stay. My room was large with a king size bed and the bathroom had a Jacuzzi, however, the jets did not work. The resort is placed in a beautiful setting. I had dinner at the restaurant and sat outside to take in the beautiful scenery. The food was delicious and the service was fantastic. I will definitely return to this place!

"Great Place"

This was a very clean and nice hotel. Good pool my kids loved it. This hotel was about 30 minutes past Jackson Hole and way cheaper than any of the options we could find there. We spent time there in town did the Bar T 5 wagon ride and then drove to this hotel. Awesome place and restaurant had good breakfast for pretty cheap

Our cabin was a short walk to the Snake River. Nice seating areas. Lilacs in bloom everywhere. So peaceful. Their on sight steak house was delicious. Friendly, courteous. The owner is a photographer his photos are for sale in the gift shop Lorinda Scheid - Google

Very beautiful property. Freshly updated room. Very nice place. Friendly staff and great price and location. Brandon Slater - Google

We love this place. Everything from the food in the dining, drinks in the lounge, liquor store, to the hotel rooms. At least once a year we get a room for a stay-cation and enjoy the hot tub and pool. They always treat us good, no matter what we're there to do. Thanks Lisa, Dave, and the rest of the staff for always making it awesome ? B A Nelson - Google

Beautiful place to stay and visit National Parks nearby. Clean, well-cared for rooms and grounds. Delicious food served at hotel restaurant. Wonderful service by friendly staff. I liked that town of Alpine is not crowded with tourists like Jackson, but still has everything a visitor needs. Cynthia Parker - Google

This was a great stay with a great meal in the restaurant I'll own up to being a chain hotel person as I prefer to go for somewhere predictably reliable. I did need to find somewhere close to Tetons NP without breaking the bank so took what I thought was a risk on Flying Saddles, in September. As it was out of season it was pretty quiet. Room was great - well equipped, quiet and spacious with nice outdoor balcony for great sunset views. Dinner was the highlight. The restaurant was comfortable and there were quite a few diners. The bar serving food looked good too. The food was really great, nicely cooked with a splendid range of beers on offer as well as great service. Highly recommended - great location too. Nicholas Rhatigan - Google

The staff could not have been more helpful and friendly. We arrived in a blizzard and they helped us park our car, offered us coffee and hot chocolate. The accommodations were very nice and it is close to Jackson and to other great outdoor adventures. Justine O'Donnell - Google

Really loved this place. Rooms R huge as well as bathroom. Very clean. Easy access to all units. The food in the restraunt is fantastic & great prices$$. Views from Window -Snake River - there was some snow on the ground but looks like there r fire pits & outdoor seating. 5 thumbs up Marilyn Mcvey - Google

Very cute resort. Nice restaurant and bar within. Not far from things to do. I definitely would recommend this place. Kathy Flavin - Google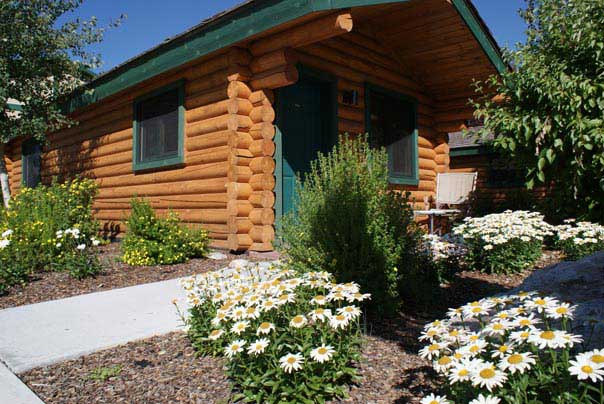 Our Alpine, Wyoming accommodations meet every traveler's need with standalone private cabins, pet-friendly motel rooms and tower rooms with mountain or river views.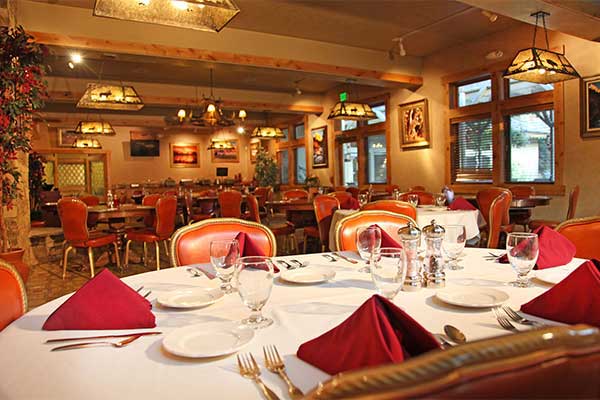 Try wild game meats like elk and bison, or dine on our hand-cut Black Angus steak. Our soups are made from scratch each day.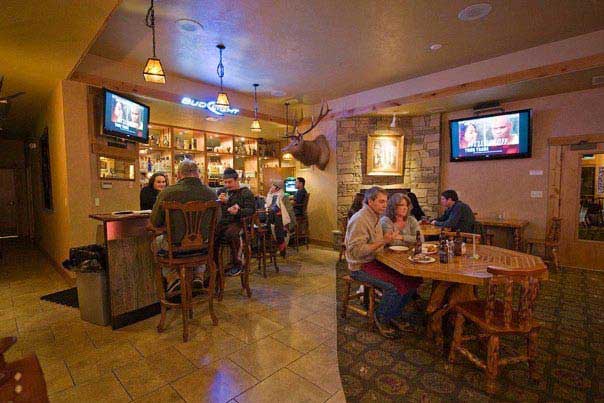 The Flying Saddle Resort bar is a casual western sports bar. With eight TVs you can catch every big game or team you follow. Or you can sidle up to other patrons and trade fishing tales.
Full Resort Amenities in Alpine, Wyoming
The Flying Saddle Resort and hotel in Alpine, Wyoming is surrounded by boundless recreation opportunities, but you'll want to build in some time to enjoy the amenities we offer on-site.
Heated indoor swimming pool and hot tub
Exercise room
Tennis court
Soccer goal
Horseshoe pits
Basketball hoop
Outdoor patio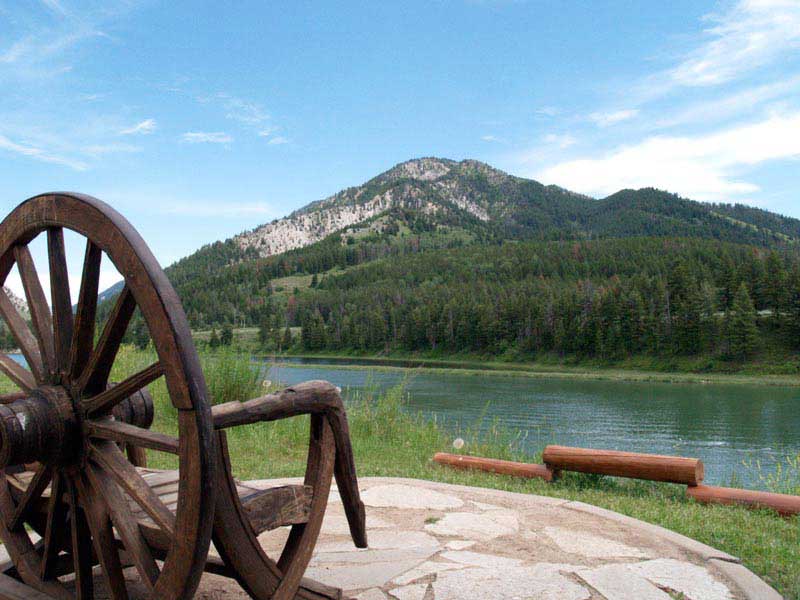 Winter Activities in Alpine, Wyoming
A Wild Winter Wonderland. Alpine, Wyoming winters are quiet, beautiful and full of adventure.
Snow hanging from the trees and buildings transform the landscape, while the recreation opportunities remain endless.
Skiing and Snowboarding
Cross Country Skiing
Sleigh Rides
Dog Sled Tours
Snowshoeing
Start Planning Your Snake River Vacation Today