Jackson Hole Winter Activities – Things To Do
A Wild Winter Wonderland
Wyoming winters are quiet, beautiful and full of adventure. Snow hanging from the trees and buildings transform the landscape, while the recreation opportunities remain endless.
Ride from the resort
You'll find hundreds of miles of trails for snowmobiling in Wyoming right out your door at the Flying Saddle Resort. Head to the Wyoming Range for steep trails, deep snow and stunning scenery. This area is a destination for snowmobile enthusiasts. You can rent machines in Alpine and ride into the woods.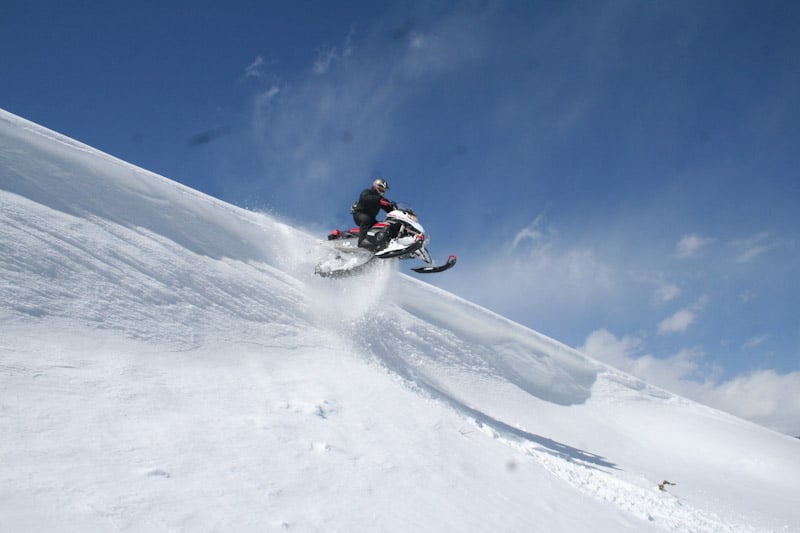 NEXT LEVEL RIDING CLINICS: Snowmobile Clinics
Next Level Riding Clinics is an opportunity for participants to improve their backcountry riding abilities. These clinics consist of various drills and closed course exercises that target the fundamentals of snowmobiling in mountainous terrain. Learn More… 


SCENIC SAFARIS: Winter Activities
Scenic Safaris is the largest snowmobile outfitter in the western region. We have three locations for snowmobile rentals. We are located in Alpine, Jackson, and Turpin Meadows, from trail sleds to performance machines we are here to fulfill your winter adventures.
Jackson Hole Adventure Rentals
1060 S Hwy 89
Jackson, WY 83001
307-733-5678
Alpine Adventure Rentals
181 Hwy 89
Alpine, WY 83128
307-654-5678
www.jhadventure.com
A short drive to world-class skiing
Flying Saddle Resort is about 45 minutes from Jackson Hole Mountain Resort, famous for its extensive terrain and deep snow. Drive the beautiful Snake River Canyon to reach the ski area, or continue over Teton Pass to Grand Targhee where the snow is soft and the lift lines short.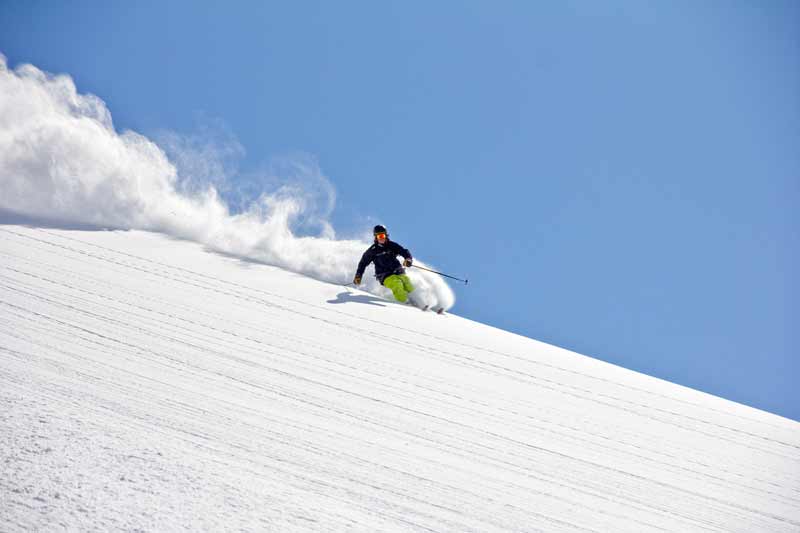 Skiing & Snowboarding Vendors
GRAND TARGHEE RESORT – Alta, Wyoming
Cradled in the western slope of the Teton Mountains, our full-service, year-round resort promises you the vacation of your dreams. We have two mountain peaks with over 2,500 acres of skiable terrain. Learn More…

SNOW KING MOUNTAIN – Jackson Hole, Wyoming
Snow King Mountain, rising dramatically from the Valley Floor, just six blocks from the famous Jackson Town Square, is the backdrop for the Town of Jackson. Learn More…

JACKSON HOLE MOUNTAIN RESORT – Teton Village, Wyoming
Book your ski vacation now. Jackson Hole has skiing and snowboarding for beginners, intermediates, and experts. It's easy to get to Jackson Hole ski resort, so check out our webcam, snow report, groomed conditions and forecast for your next ski trip. Learn More…

KELLY CANYON SKI RESORT – Ririe, Idaho
Kelly Canyon Ski Resort is located in the Targhee National Forest near the South Fork of the Snake River and is one of the most beautiful and historic river valleys of Eastern Idaho. This region is rich in many recreational activities… Learn More…

JACKSON HOLE DAILY SKI REPORT
To get Jackson Hole's ski report, updated daily, visit the Jackson Hole Chamber of Commerce website. Learn More…
RENDEZVOUS BACKCOUNTRY TOURS: Backcountry Ski Guides
Experience Wyoming's only backcountry hut system on an overnight trip or join us for a day of guided powder skiing near Teton Pass. Our huts provide access to the Jedediah Smith Wilderness Area and Grand Teton National Park, where… Learn More…
Explore on skis
The Bridger-Teton National Forest is home to dozens of cross country ski trails that crisscross the forest and mountains. Enjoy the quiet of skis and the breathtaking Wyoming winter landscape.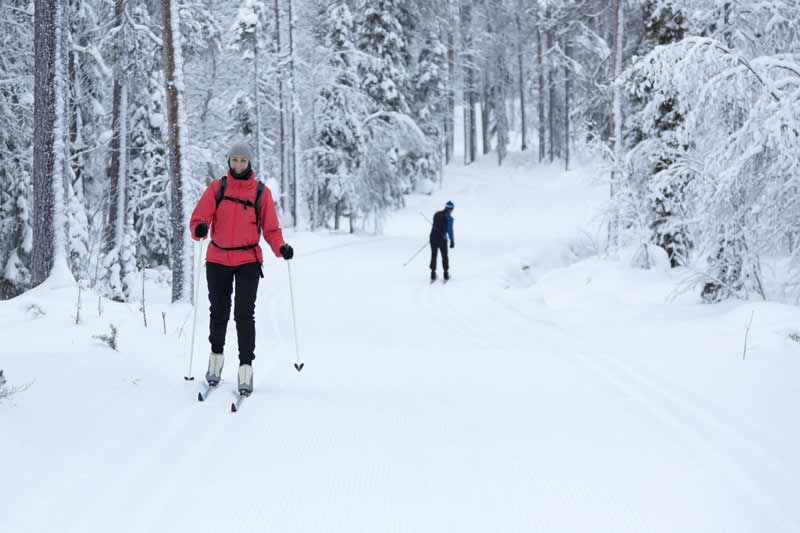 THE HOLE HIKING EXPERIENCE: Cross Country Ski Tours
Explore Jackson Hole, Grand Teton National Park, Yellowstone National Park and Teton Valley, Idaho with Jackson Hole's original nature company. We offer naturalist-guided hiking, skiing, snowshoe and wildlife excursions with a personalized tour focus.Learn More…
AJ DEROSA'S WINTER TOURS: Cross Country Ski Guide
Join us for a sleigh ride or a snowshoe tour to our Riverside Winter Tipi Camp. A tour through a cottonwood forest to the banks of the Snake River afford us opportunities for wildlife viewing as well as the magnificent mountain scenery of the Jackson Hole Valley. Learn More…
Wildlife viewing up-close
Sleigh rides at the National Elk Refuge near Jackson take you out among the elk in a horse-drawn sleigh. Your guide will also point out other wildlife and explain the refuge's role in helping elk through the winter. Jackson is about a 45-minute drive from the Flying Saddle Resort in the winter.
TETON WAGON TRAIN & HORSE ADVENTURE
For an exciting family vacation and a unique outdoor experience, venture into the past and relive the experiences of the American West on the Teton Covered Wagon Train and Horse Adventure! Learn More…
Take the reins for an ultimate adventure
You not only can ride in a dog sled, local tour companies let you drive a team. Jackson Hole Sled Dog Tours, owned and operated by a veteran Iditarod racer, will take you on an incredible adventure to a hot springs for a soak or across the Bridger-Teton National Forest. Full and half day trips are available.  
JACKSON HOLE'S CONTINENTAL DIVIDE DOG SLED ADVENTURES
Travel at the speed of Dog – dogsledding/dog sledding tours through the Teton and Shoshoni National Forests that surround Jackson Hole, Wyoming and the Greater Yellowstone Area. Hosted by Iditarod veteran Billy Snodgrass. Learn More…
JACKSON HOLE IDITAROD SLED DOG TOURS
The original sled dog company operating in Jackson Hole is hosted by Jackson Hole's eight time Iditarod veteran, Frank Teasley. Frank has been a professional dog musher for 23 years. Learn More…
Winter hiking for all abilities
Strap on a pair of snowshoes and explore the surrounding area and forests. Share groomed trails in the forest, or make your own. As easy as walking, snowshoeing provides an activity for people of all abilities to take in the magic of a Wyoming winter.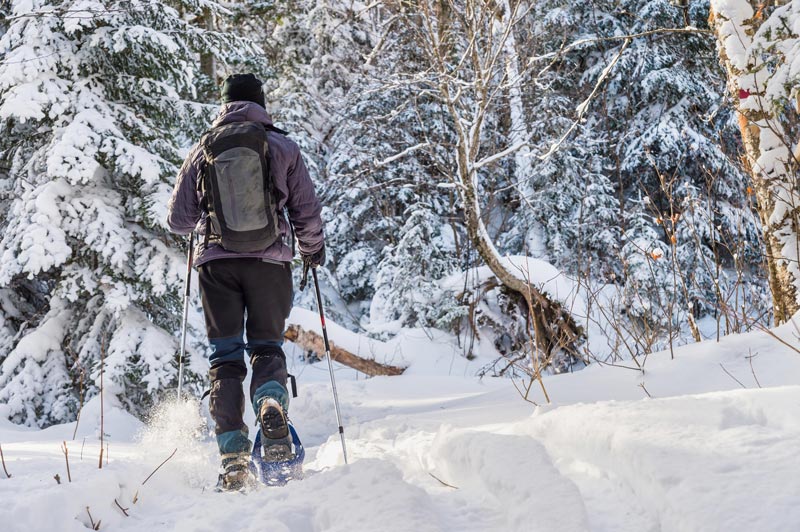 THE HOLE HIKING EXPERIENCE: Snowshoeing
Explore Jackson Hole, Grand Teton National Park, Yellowstone National Park and Teton Valley, Idaho with Jackson Hole's original nature company. We offer naturalist-guided hiking, skiing, snowshoe and wildlife excursions with a personalized tour focus. Learn More…
Start Planning Your Snake River Vacation Today